Françoise Zurbach has been appointed as the new Head of EIFA International School
Posted on 18th Jun 2018 in School News, Appointments, United Kingdom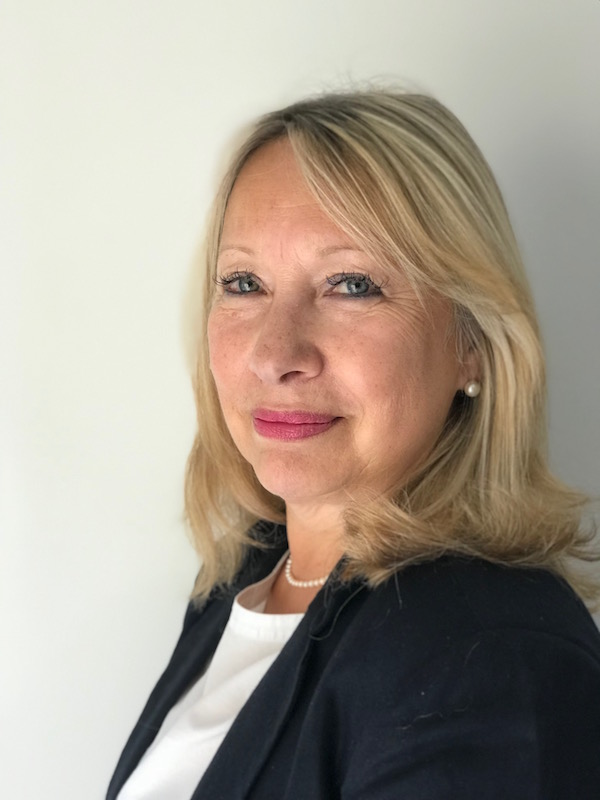 Françoise Zurbach has been appointed as Head of EIFA International School, the international bilingual school located in Central London, Marylebone. She has been working in education for more than 40 years, having successively held the positions of teacher, pedagogical counsellor, and Head of school in France and London for more than 20 years.
Raised as a bilingual child, she was predisposed to become the Head of a bilingual school
Born to a French father and an English mother, Françoise was predisposed to become the Head of an international bilingual school. She spent her early childhood in Montreal, where she attended an English school until she was ten years old. Then her parents moved to France, and she continued her education in the French system from Y6 to Y13.
"I know what it's like to arrive in a classroom and not understand anything that's being said. But I also know that children learn very quickly as long as they are in a warm and caring environment," she explains.
"It is when children are small that we plant the seeds of knowledge and culture and that they flourish if we give them the chance. I think that bilingualism gives a very special dimension to life. One can be two people, have different references and representations and better understand all the nuances and complexities of thought. For example, when I read books by English-speaking authors - I particularly like Anne Perry's novels and English and American crime novels in general - I think of characters differently depending on whether I read French or in English."
Focus on her career
The core of her work has always been to awaken students to languages and cultures and reinforce their sense of openness to different experiences and perspectives.
For Françoise, teaching is a true vocation. "I have always wanted to teach, it is for me a vocation.Transmitting knowledge, awakening students' minds, contributing to their intellectual and moral development, and opening them to the world, is one of the noblest tasks. I have always very much enjoyed teaching."
Having obtained the Certification of Aptitude for teaching in 1977, she began her career in France, near Paris, as a primary teacher for 15 years before becoming Head of a primary school. In parallel, she passed exams to become a pedagogical counsellor, with a specialisation in modern languages.
She introduced English into her primary school, even before foreign language teaching became compulsory, already convinced that learning a second language was an essential asset, contributed to the development of curious pupils, and opened new cultural horizons.
This initiative did not go unnoticed and the Inspector of Education asked her to write a method of English for French students in Y5 and Y6 living abroad. The order had been made by the CNED, National Center for Distance Education. She worked for nearly a year to carry out this project, which was a great success and an online version was born later under the name "The small notebooks of the CNED".
After twenty years in that same primary school, Françoise was thirsty for new adventures and decided to go abroad to teach with the AEFE - The Agency for French Education Abroad. She arrived in London 5 years ago, in 2013, to head up the Wix School, a bilingual school attached to the Lycée Français Charles de Gaulle.
With her extensive experience, she is now ready to invest her energy and passion in the direction and development of EIFA International School.
As a pedagogical counsellor specialised in the coordination of primary and secondary education, her focus when she officially starts in September 2018 will be to strengthen the link between the two schools by harmonising the programmes and promoting greater collaboration within teachers across the board.
"A student's life is marked by several important transitions. At age 12, the transition from primary to secondary is a threshold that is often difficult to cross because it is charged with profound changes.
For 6 years, in France, I was responsible for coordinating teaching between the primary and secondary education to ensure a smooth transition from primary school to secondary school," she explains.
"From this experience, I have learned that the conditions for success in secondary school are played out in large majority during this transition and how the last year of primary school is linked to the first few years of secondary school. When working methods and basic skills are firmly established at the primary level, deepening and enriching knowledge and skills at secondary level becomes a lot easier."
Her hobby outside of the Anglo-Saxon literature? Growing English roses
"For me, David Austin roses are among the most beautiful. I grow some on my small terrace and I care for them with love."