EU Business School offers state-recognized Bachelor's Programs through Universidad Católica San Antonio De Murcia, Spain
Posted on 9th May 2019 in University Study, Spain, Switzerland Tweet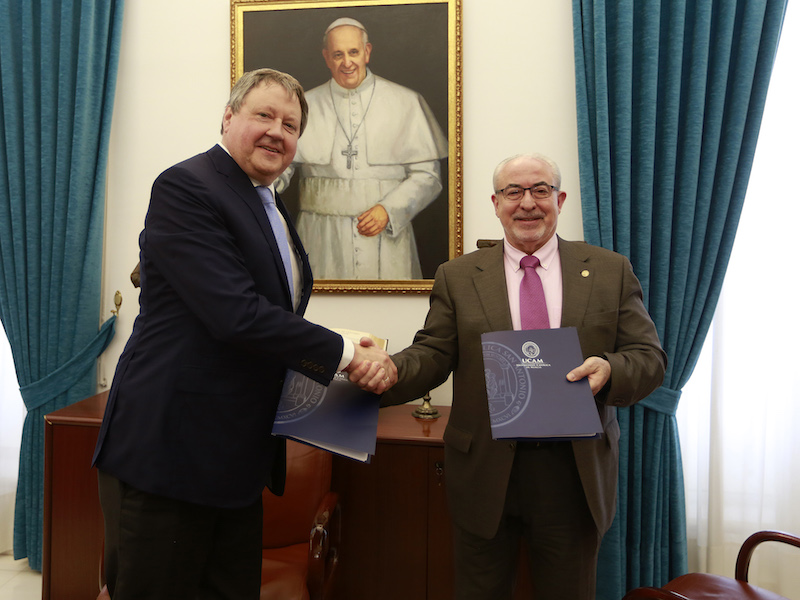 EU Business School (EU) is proud to announce that it has signed a new agreement with Universidad Católica San Antonio de Murcia (UCAM), through which it will offer state-recognized university bachelor's degrees (título propio) on its campuses in Barcelona, Geneva, Montreux and online.
This agreement reinforces the partnership between these two prestigious educational institutions and is in addition to previous agreements through which UCAM accredits EU's master's and MBA programs so that they are also state recognized on these campuses.
The EU bachelor's programs that will be accredited by UCAM are the following: Bachelor of Business Administration, Bachelor of Arts in Communications & Public Relations, Bachelor of Arts in Leisure & Tourism Management, Bachelor of Arts in International Relations, Bachelor of Arts in Sports Management, Bachelor of Arts in Digital Business, Design & Innovation and Bachelor of Science in Business Finance. This new agreement will come into effect in October 2019.
The agreement was signed by the presidents of both institutions, Dr. Dirk Craen, president of EU Business School, and José Luis Mendoza, president of UCAM (pictured). Dr. Dirk Craen stated: "We are proud to further our relations with UCAM through this new agreement which clearly acknowledges the outstanding business education we offer our students of over 100 nationalities."
The high standard of business education offered at EU business school is recognized by leading educational entities around the globe. This year, CEO Magazine ranked EU's online MBA number one in the world for the fifth consecutive year and its on-campus MBA program in the top tier of European and worldwide MBAs. In addition, prestigious QS stars gives EU a four-star rating for overall business excellence and ranks its MBA programs in the top 50 of Europe.