ESF welcomes the appointment of Dr Kim Mak to Chair of ESF Board of Governors
Posted on 21st May 2021 in School News, Appointments, Hong Kong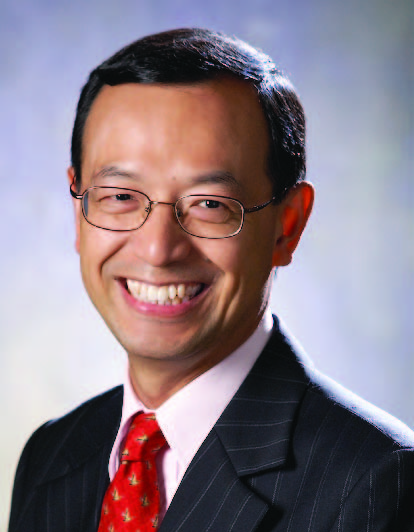 The English Schools Foundation (ESF) is pleased to announce the appointment of Dr Kim Mak to the Chair of the ESF Board of Governors. Dr Mak takes over from the Hon Abraham Shek, who has stepped down from the ESF Board having served the maximum term of six years with distinction.
Dr Mak brings a wealth of experience in leading strategy and developing business models with corporations and NGOs across a range of sectors, including education. He is a Justice of the Peace and has been awarded the Bronze Bauhinia Star for Community Service.
Dr Mak is currently President of the Caritas Institute of Higher Education and Caritas Bianchi College of Careers. He is a qualified chartered marine engineer, a chartered civil engineer and has a Bachelor of Engineering with first-class honours from the University of Western Australia. He also has an MBA from City University, London and an MPhil and PhD from the University of Cambridge, UK.
Dr Mak has broad experience of leading major infrastructure projects in Hong Kong, Europe, Australia and Mainland China. In recognition of his leadership, he won the Director of the Year Award from the Institute of Directors for two consecutive years.
He has served variously as Chair of the Hong Kong Society for the Aged, Director of the Board for the Hong Kong Science and Technology Parks Association and as a member of the Hong Kong Baptist University Court. He is a member of both the University Grants Committee and the Quality Assurance Council.
Dr Mak already has a working knowledge of ESF, having previously served as an independent member of the ESF Board of Governors and, during that period, was the Chair of the ESF Remuneration Committee.
Dr Mak welcomed his appointment as Chair to the ESF Board. "It is a privilege and honour to be the Chair of the ESF Board and I will take most seriously the trust invested in me. I will work with Board members, and the wider ESF community to ensure our Foundation continues to thrive. I want to acknowledge the work of the ESF Board and in particular, the leadership of the Hon Abraham Shek who has helped navigate ESF through the challenges of the last six years."
Chief Executive Officer, Belinda Greer welcomed the appointment. "I am delighted to welcome Dr Kim Mak as Chair of the ESF Board. Dr Mak has a proven record of accomplishment in education and in leading change. These skills, together with his record of dedication to public service and his prior involvement with ESF make Dr Mak an excellent choice as Chair of the ESF Board. I very much look forward to working with Dr Mak as he leads our work in ensuring excellent outcomes for every single one of our 18,000 students."