ESF to become a 'through-train education system'
Posted on 8th Mar 2019 in School News, Hong Kong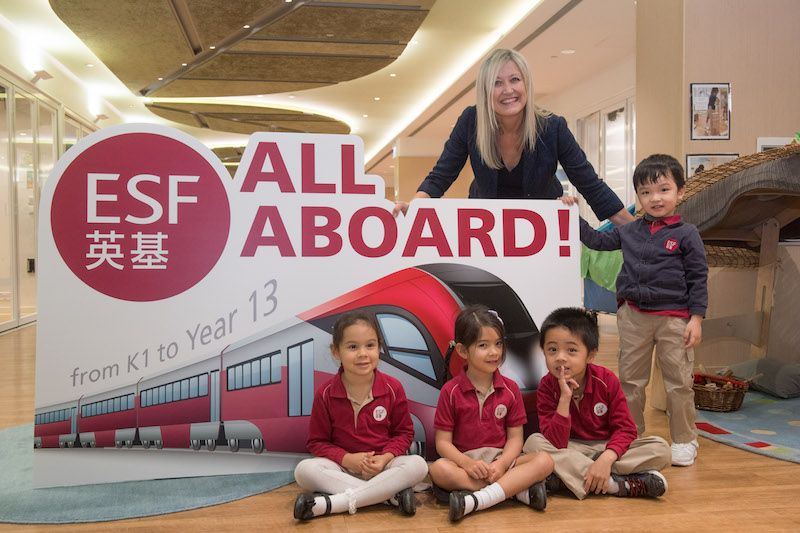 The English Schools Foundation (ESF), the largest provider of English medium education in Hong Kong, today announced that, from 2020, all students attending since the first year of an ESF kindergarten, who can benefit from a mainstream, English medium education, will be guaranteed a place at both an ESF primary and secondary school – without the need for any further interviews.
Currently, following a change implemented earlier this year, students transitioning from an ESF Kindergarten to an ESF Primary do not require to undergo an interview – but they do have to be assessed by teaching staff before a place is offered.
The new 'through-train' system means that an initial assessment takes place prior to entry into Kindergarten. Our teachers would then continually monitor the students' progress as they get ready to continue onto Primary School.
Should our staff deem the student able to access a mainstream, English medium curriculum, they would then be guaranteed a seamless ESF education from K1 of Kindergarten to Year 13 of Secondary.
Speaking about the change, Belinda Greer, CEO of ESF (pictured above), said:
"ESF is a world-class education system. At all levels, in all of our schools, our staff are helping every single one of our students to be the very best that they can be.
"This announcement today is a very important one. For our students, it will make the transition between the various school levels easier and more effective. It gives parents certainty about their child's educational journey and removes stress from what can be a difficult, uncertain process. And, for us at ESF, it allows us to work with our teachers across our schools to design an education that is right for every child.
"The world is changing at a pace that none of us have seen before. We need to make sure that we equip our young men and women with the skills to thrive in an ever-shifting environment. To do that, those of us who are privileged to work in education have to be willing to change the way that we operate. Today's announcement shows that ESF is prepared to do just that."