English Schools Foundation (ESF) applications for K1, Years 1 & 7 commences on 1 September 2017
Posted on 4th Aug 2017 in School News, Admissions, Hong Kong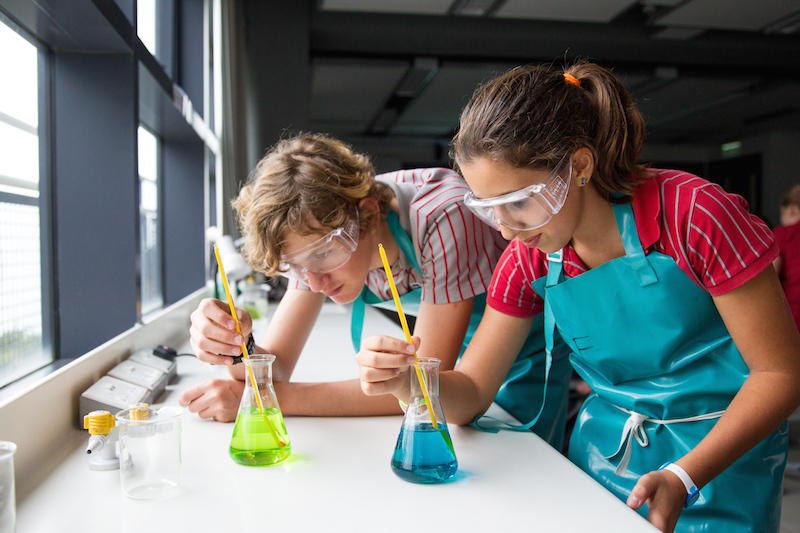 The English Schools Foundation (ESF) welcomes applications from parents of children born in 2015 for K1, 2013 for Year 1 and 2007 for Year 7 places starting August 2018. ESF is the largest provider of English-medium education in Hong Kong and serves as rich diversity of cultures. Applications should be submitted through the online admissions system on www.esf.edu.hk/application-form from 1 to 30 September 2017.
Parents should note the new policy effective from August 2017 that, Years 1 and 7 Central Admissions process for August 2018 entry will be a 'one form' application system for ESF primary and secondary schools including Discovery College and Renaissance College. Parents may only submit one online application per child with their selected preference of schools.
School zoning (www.esf.edu.hk/esf-zones/) applies to ESF primary and secondary schools based on residential address at the time of application. ESF International Kindergartens, Discovery College and Renaissance College remain zone free.
Individual Nomination Rights are available for parents who wish to gain interview priority for their children. The Nomination Rights Scheme, including corporate and individual plans, provides a fast track entry route for children into ESF schools and the two Private Independent Schools (PIS) given that they meet the admissions requirements. The scheme will be open for applications on 4 September for those who are applying for Years 1 or 7 for the 2018-19 academic year.
ESF is an all-through system. All Year 6 students enrolled in an ESF primary school by 1 December are guaranteed a place in an ESF secondary school in the next academic year, upon completion of Year 6.
"Over the past five decades, ESF's schools have focused on both the quality of learning and teaching and on students' welfare and learning experiences. We are proud of ESF's strong position as a world-leader in education, our record of exceptional academic results as well as our reputation for creating a learning environment where our students thrive. We provide world-class education for all of our students, enabling them to be the best that they can be. Our students leave ESF as well-educated and internationally-minded individuals who are equipped to play full and constructive roles in society," Belinda Greer, ESF Chief Executive Officer said.
The five ESF International Kindergartens, Abacus, Hillside, Tsing Yi, Tung Chung and Wu Kai Sha offer an English medium education for children aged 3 to 5 years. Children attending an ESF International Kindergarten with a minimum of two-term attendance requirement will receive priority for Year 1 interview at all ESF schools, including Renaissance College and Discovery College.
"ESF schools provide a dynamic and inclusive learning environment where students engage actively and interact warmly with their peers and teachers," said Julie Wong, ESF Admissions Manager. "Successful admission depends on a candidate's ability to benefit from an ESF education. Applicants must demonstrate, through interview and assessment, that they are capable of accessing an English medium curriculum."
To ensure that our school facilities are conducive to achieving the highest possible standards of teaching and learning, parents of students joining ESF are required to pay a one-off non-refundable levy. The cost of the levy, which applies to ESF's nine primary schools, five secondary schools and our special school, is HK$38,000 for Year 1 students and is reduced on a sliding scale for those students who join in later years. There are also non-fundable capital levy schemes for the Private Independent Schools.
The annual tuition fees for ESF schools for 2017-18 are HK$106,500 for Years 1 to 2, HK$89,200 for Years 3 to 6, HK$122,900 for Years 7 to 11 and HK$129,100 for Years 12 and 13. For the latest information on ESF fees, please refer to the website: http://www.esf.edu.hk/school-fees/
About the English Schools Foundation:
The English Schools Foundation (ESF) is the largest provider of English-medium international education in Hong Kong. Our 22 schools and comprehensive programme of extra-curricular activities bring out the best in every student through a personalised approach to learning and by inspiring curious minds.
Our strategic intent is to be the key driver of best practice in teaching and learning. Our model of education is on the cutting-edge of global innovation producing excellent outcomes for our students.
There are 17,500 students from more than 60 different nationalities in ESF schools, PIS and kindergartens. About 70% of our students have parents who are permanent residents of Hong Kong.
ESF is proud of the high academic and wider achievements of our students. In 2017, 15 ESF students achieved the perfect score of 45 points in the IB Diploma examinations; more than 95% go on to leading universities worldwide.