Educating the whole child
Posted on 24th Sep 2020 in School News, United Kingdom Tweet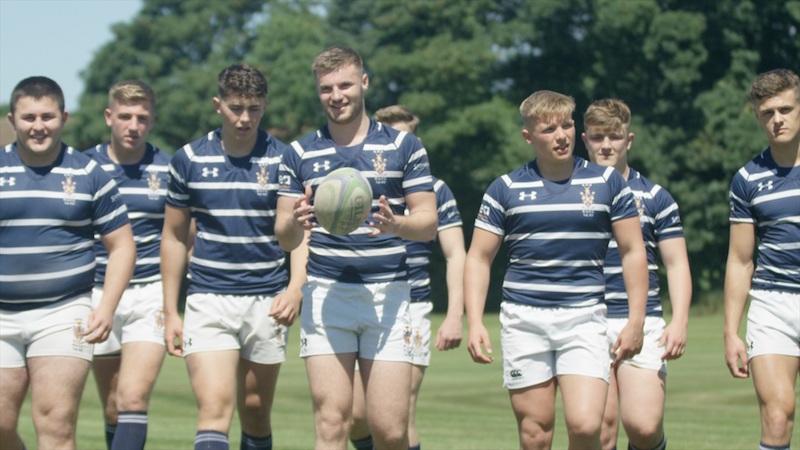 Daniel Berry, Headmaster of Kirkham Grammar School, ensures pupils have access to a co-curriculum that has equal importance to the academic
We at Kirkham Grammar School ensure that we continue to 'educate the whole child' and avoid focusing solely on the academic side of school life. We ensure our pupils have access to a co-curriculum that has equal importance to the academic. One part of that wider offer is sport and ensuring pupils remain competitive and healthy. The role of sport, fitness and games should not be underestimated, particularly in the modern world of hi-tech gadgets; more excuses not to exercise or 'play out'; and pressures to look good and live life to the full. As the pressures on young people have changed and can now enter everyone's home environment, there is a clear need to ensure young people are strong enough to cope with modern pressures. We ensure this approach is a regular feature of an education at Kirkham Grammar School.
What really makes KGS stand out is our strong partnership between academic success and the host of co-curricular achievements, which, when compared to the size of the school, makes us possibly one of the most successful schools in the UK - a bit of a New Zealand of sport - which was one of the venues for the successful rugby tour to Hong Kong/New Zealand and Australia.
The 1ST XV continue to impress with an unbeaten season as well as providing England U18s four international players. The 1st Seven also reached the semi-finals of the prestigious Rosslyn Park National 7s and were very unlucky not to reach the final. In new competitive sports introduced, such as basketball and boys hockey, attendance numbers at practices are growing and performances in district competitions have improved. In athletics the Intermediate Boys' track and field cup team were Lancashire Champions and ranked in the top three of the regional A finals. The cricket season witnessed an unbelievably dry early summer allowing a full programme of cricket to take place with the first matches against local competition. All teams tasted success with the 1st XI winning all and tying their final game in a thrilling finale. However, remarkably the annual game against the MCC was abandoned after only 21 overs due to rain. Ultimately more than 350 boys have represented the school in sport.
In girls' sport the senior girls' hockey squad have experienced much success this season. The 1st XI progressed through the Lancashire round of the England Hockey National Schools competition beating local opposition. They went on to compete in the U18 Regional Finals at Timperley Hockey Club. In the Lancashire Championships the team finished second in a very tightly-fought competition. The squad enjoyed their annual trip to Somerset were they came up against top class opposition. Record numbers from KGS have been selected for the county age group teams with the 1st XI goal keeper being identified by England Hockey as having high potential and now enrolled on the Advanced Award for Sporting Excellence within the sports performance programme. Our senior girls recently enjoyed a tour to Barbados playing against the Bajan National Squad and other local opposition.
Swimming competitions have seen the girls and boys compete in a number of prestigious competitions and, with athletics, rounder's and tennis to follow, the number of pupils accessing competitive and inclusive sport often exceeds 500+. The impact on pupil well-being and confidence is hard to measure: This has now been fondly referred to as 'emotional resilience' and is often placed under the current heading of 'wellness'. However, has no one ever stopped to suggest that sport could help support a large number of modern anxieties through play, improved fitness and enjoyment? Have we taken the fun out of childhood by having no 'structured downtime' through sport alongside a desire for healthy competition? We at KGS have not and will continue to ensure this is of equal importance.
A growing number of parents are choosing KGS due to our philosophy of educating the 'whole child'. There is still an expectation to deliver excellence across all areas. The need for young people who enjoy daily exercise and regular competitive games in timetabled lessons, games or outdoor play has never been more important as the pressures of modern life and the impact of developments such as social media leave little time to enjoy physical play.
This article first appeared in John Catt's Guide to International Schools 2020/21, which you can view in full here: