Early childhood learning: planting the seeds for success
Posted on 31st Oct 2019 in School News, France, Early Years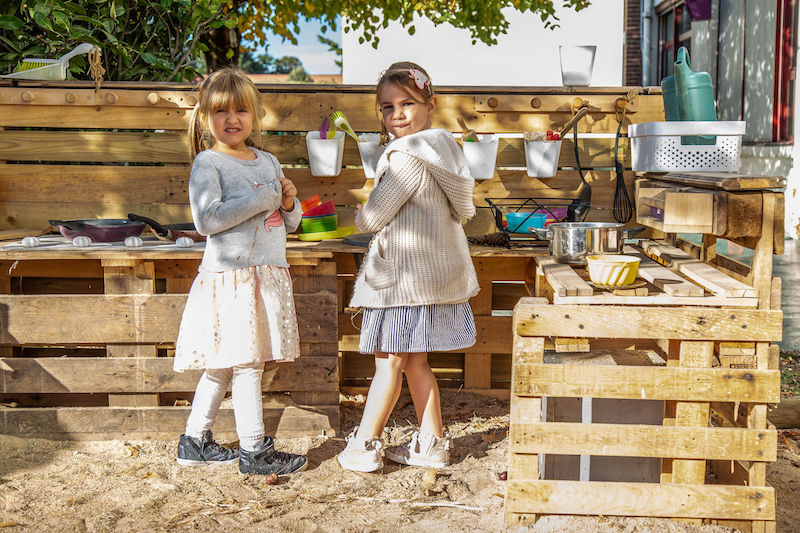 How the American School of Paris prepares young students for the jobs of the future
About the American School of Paris
The American School of Paris (ASP), is a coeducational, independent day school of 800 students representing more than 60 nationalities, ages 3-18. The school's mission is to inspire and prepare students to achieve personal and academic excellence. Founded in 1946, ASP's four-hectare campus on the edge of the French capital has been recently rebuilt to accommodate a wide range of learning styles and subjects. The school offers an American curriculum with both the IB diploma and Advanced Placement courses, and emphasizes a wide range of authentic learning opportunities in and out of the classroom as part of its rigorous pedagogical program.
Strategic planning, empowering students
Head of School Jane Thompson explains how ASP's recent strategic planning process provided the impetus for the school to look both inwards and outwards to identify academic priorities for the years ahead. "We've involved our entire community in our plan development by asking students, parents, teachers, as well as international educational leaders, government representatives, and business executives who know our school, to contribute their insights and help define how we can best empower students for success now and in the future."
A fast-changing world
In today's fast-paced, technology-driven global economy, many of the skills that are currently frontline in the marketplace will soon be obsolete. The business experts who participated in ASP's strategic planning discussions also pointed out that many of the jobs that will be available when today's young students are finally ready to enter the work force do not yet exist.
Preparing for the Future
Business executives also told ASP that in today's world, test results are often less an indicator of future professional success than the acquisition of certain life skills and character qualities. Amongst those prized and recruited in the new talent economy: independence, entrepreneurship, collaborative skills, problem solving, decision-making, flexibility, resiliency, resourcefulness, and confidence. While these important qualities are frequently explored with adolescents, research suggests that starting the conversations at an even younger age yields a stronger probability of solid acquisition. The early years of a child's development and first years at school can therefore be key in establishing a strong foundation for learning and character development.
Supporting young learners
How does ASP support their youngest students in developing these life skills? "We have found the answer in a surprising and wonderful place which now is at the core of the structure and philosophy of our early years program," shares Ms. Thompson. "Play-based learning encourages the development of the new talent economy traits in a perfectly age-appropriate way. ASP children are exposed to learning and problem solving through self-initiated activities and teacher guidance in play-based situations in complement to a teacher-centered classroom approach."
Play-based learning
Based on a general definition of play as an activity engaged in for enjoyment and recreation, play-based learning features an educational style set in an environment that is comfortable and pleasing, in which a child chooses to engage and explore, and is based on the conversations and discoveries that happen during the play time. The intellectual, academic, and cognitive effects of quality play experiences help develop independence, entrepreneurship, collaboration, problem solving, and more. Ms. Thompson notes that: "Such impressive outcomes may sound lofty given the young age of the children, but thanks to the skill of our teachers and the structures that we've put in place, it all
evolves in a joyful, natural way." And, if these outcomes sound familiar, it is because they are the same character traits which ASP found are sought-after in the marketplace.
Preparing for play
To prepare for the launch of play-based learning at ASP, the school provides teacher training around play, fine-tuned its pedagogical program, invested in new indoor and outdoor equipment and materials, and scheduled play periods to ensure that learning can evolve at a comfortable pace.
Not just 'child's play': the role of the educator
What does play look like at ASP? Students and teachers 'work together to play' in both child-initiated and teacher-supported learning. Teachers may design contexts in which children can be playful in their encounters with classmates and with materials, and they provoke and empower them to explore, experiment, discover and solve problems in imaginative and playful ways. Play-based learning leads a child to reflect on various ideas at hand and stretch their thinking to a higher level, sometimes following up in the classroom with discussions to apply findings to additional scenarios.
"It's such powerful learning, with kids as the architects of their own learning, laying the groundwork and building it out with their insights and imagination, and through conversations with classmates and their teacher," shares Dan Kerr, Lower School Director. "With play-based learning, ASP's youngest students have the tools and encouragement to take their learning to a whole new level, creating a strong foundation from which to master the challenges and opportunities of their future." To learn more about the American School of Paris and its Early Childhood program, contact admissions@asparis.fr or visit asparis.org
This article first appeared in the 2019/20 edition of John Catt's Guide to International Schools. You can read the digital version of the guidebook here: