Cultural exploration with Carlsbad International School
Posted on 3rd Nov 2017 in School News, Czech Republic Tweet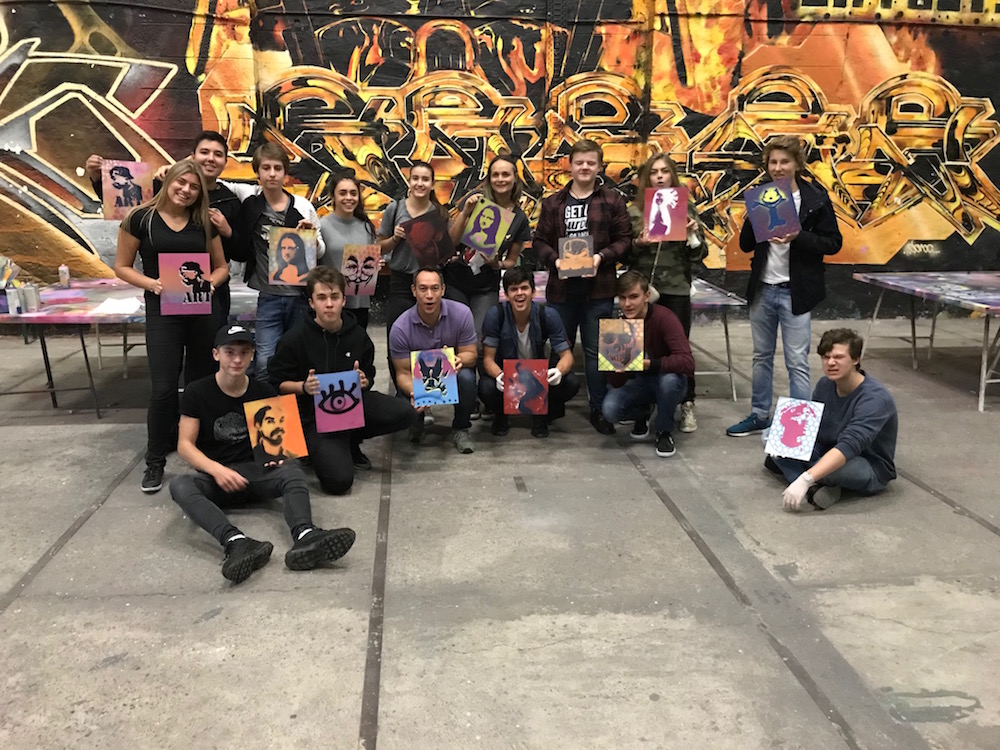 Have you ever wondered what cultural exploration is about? For Carlsbad International School students, the international boarding school offers cultural trips as an ideal combination of adventure, travel, attractive sightseeing and language in the local culture.
Above all, each trip explores a different country and learn the best of the capital cities, World Heritage sites as well as small local communities. The trip leaders are professional CIS staff members who design the hands-on agenda for every single day. Through the shared experience, our high school students develop closer relationships and interact in various situations abroad. International travel is a great way to improve pre-diploma and IB Diploma students´ skills and language knowledge, too.
Fall Cultural trips held on October 14-18 took CIS students to the best of the Czech Republic, Germany, Poland and Hungary.
Aaron Wright, English Language Teacher and Carlsbad Language School Coordinator, explains:
"This year the 12th grade class went to Budapest, Hungary for the cultural field trip. The four days there were spent on various walking tours seeing the many beautiful sites of the city. Day One was spent walking out Szimpla Market with an exciting night of Budapest's famous pinball museum.
"The second day was spent touring the castle district and the Hospital on the Rocks – a underground hospital and nuclear bunker still preserved with many authentic equipment since the Second World War. Afterwards, students and teachers took a river boat cruise where they finally got a true sense of the beauty of Budapest! On the third day students visited the World Press Photo Exhibit, took a tour of the Parliament building, and ended the cultural field trip with a group dinner.
"Budapest was an amazing experience for everyone and it was a great educational opportunity to raise cultural awareness as well as a way to further develop relationships with their peers and teachers!"
You can read more about CIS's Cultural Trips here and learn about Student Activities in the international boarding high school here.