Business Innovation Weeks – taking the initiative
Posted on 7th Nov 2019 in University Study, Switzerland Tweet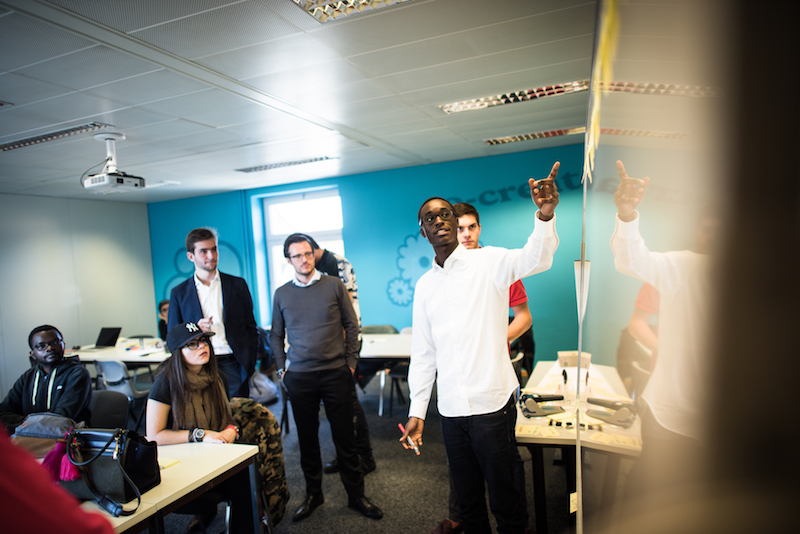 Business School Lausanne is employing innovative teaching methods combined with pioneering educational philosophies to create the next generation of entrepreneurial business leaders
As the old adage goes, change is the only constant in life. Many business and leadership experts talk of the necessity of managers to be able to lead effectively in what is now often termed as a VUCA world. This principle of Volatility, Uncertainty, Complexity and Ambiguity has created the need for traditional business education to re-examine itself and look at whether established theories and models used in the field still have the relevance to meet the requirements of such a changing world.
Going back over its 30-year history, Business School Lausanne (BSL) has always taken pride in challenging the way things have been done. From being the first business school in Europe to have its programs accredited by the Accreditation Council for Business Schools and Programs (ACBSP) back in 1996, to embracing the principles of sustainability in the core curriculum of its programs, BSL has always looked for the latest learnings to guide what is being taught to students. The use of 'Global Megatrends' in steering curriculum along with VUCA thinking has resulted in BSL looking at how it can best serve its pupil's learning and broader development.
An immersive exercise in new thinking
One such concept is the aptly named Business Innovation Weeks (BIW) that was held on the campus recently. This exciting and issue-centred learning event involved BSL students across all programs, staff and faculty along with external representatives from NGOs, companies, entrepreneurs and institutions. During the BIW, participants advanced their thinking by working in varied groups on specific issues. The structure being via framework compromising areas such as innovation process, idea generation, business design, communications design and digital positioning. The scenario in this case was to create, develop and potentially scale a viable start-up business by actively collaborating on business-driven solutions to achieve success.
One of the key themes of the BIW is the diverse teams working together towards a common goal. "It was interesting to distribute roles and decision making power in the groups, each person was able to have authority on a specific day giving a shared empowerment," says Arman Danielyan, a current Masters in International Business student and BSL Business Administration Bachelors graduate."To undertake peer-to-peer teaching was a whole new experience. It is one thing to give a presentation in class but to be the actual "teacher" is a whole different story!"
Learning through collaboration
The BIW provides an excellent example of the collaborative nature of BSL. With over 60 different nationalities attending the school, students develop an important global network for life. Added to this is a teaching staff of professors who are also experienced business practitioners, regular guest speakers and corporate visits. This combination of key resources allows students to make valuable connections and gain a deeper understanding that will assist in their preparation for their professional future.
However, this collaborative outlook is not just limited to Switzerland. Bachelors of Business Administration (BBA) students have the option of taking a Double Degree (in conjunction with Dublin Business School or UPEC, Paris) while Masters in International Business (MIB) participants can take up the option for an exchange at Renmin University of China in Beijing as part of their final Capstone studies. Add to this the internship options that can potentially feature in both the MIB and BBA programs and this provides excellent exposure to both global business understanding and building career skills while studying for a recognized degree from a prestigious international institution.
An Entrepreneurial Mindset
A constant that runs through all of the studies held at BSL and that is epitomized by the BIW activity, is that of moulding students to have the ability to think in entrepreneurial terms. Of the various qualities, that modern business requires in a VUCA environment it is perhaps this that is regarded as the most vital, -providing as it does a resilient way forward for triggering innovation, development and growth both personally and professionally. Classes at BSL consist of up to only 22 students, which allows for personal attention and support from professors to assist in developing such an outlook among a broader skill set. By providing a unique educational experience through established methodologies coupled with creative innovations, BSL creates graduates who have a clear understanding of both their own future personal and professional development for the years to come.
This article first appeared in the 2019/20 edition of John Catt's Guide to International Schools. You can read the digital version of the guidebook here: