Building a global network of friends
Posted on 8th Jun 2017 in International students, University Study, Germany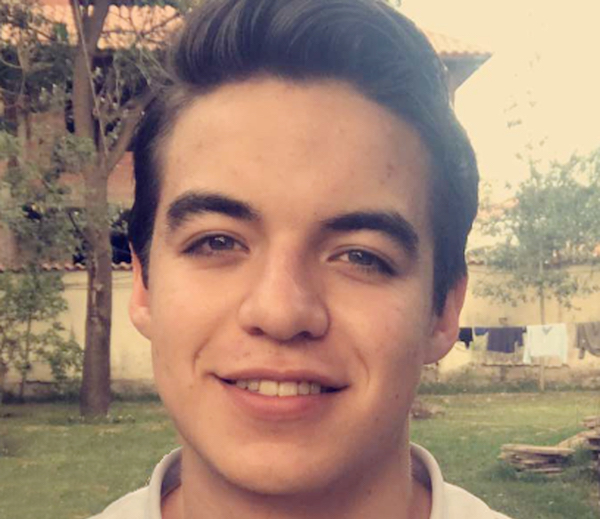 Daniel Quiroga, an International Business student at EU Business School's Munich Campus, offers some advice on making new contacts wherever you travel...
Every once in a while, our life choices can take us to corners of the world we have never been to, whether it's for a job, studies, or an adventure. At that moment, we are so focused on finding proper accommodation that once we're accepted into our dream job or university, our hopes and expectations take over our thoughts. To some extent, we all ignore the difficulties we will face. Over time, we begin to realize that we don't really know anyone in the city we are moving to; here are my hacks on how to create a broad network wherever you are.
Just before you move, the first thing you should do is to write a three-line Facebook post saying goodbye to your homeland and explaining why you are leaving. For example: "Thanks for everything Mother Russia! I will represent you proudly while I pursue my studies in Paris!" In a few words, you have transmitted valuable information; you are representing your country and you are proud of it. Secondly and most importantly, you have specified a location: Paris. In this way, before you even get to your target location, some of your friends may message you saying that they know "Ms. X, Y and Z" that works or studies there. Try to meet as many "friends of friends" in your new destination. After meeting them, remember to keep in contact with them!
From day one, you have to be friendly to everyone. It's not that hard. Once you know how to get around in the city (usually it takes about three days), you should start networking. Sign up to a variety of clubs that interest you. I usually sign up to three to five clubs – but gather more information from other clubs and events, just in case. This way, you can visit other clubs or events when you don't have anything to do.
I know, it sounds like a lot of activities, so I recommend using Google Calendar to keep track of every event. Most of the clubs will have some "get to know each other" time, in which it is important to remember people's names. For me, it really helps to make rhymes with names to remember them. It doesn't have to be a whole Eminem verse, just something to the likes of "Hannah Banana" will do. Remembering someone's name shows respect, but holding a conversation with them shows interest. It is very important for you to be able to talk with people and be aware of what current events are trending so that you can add a thoughtful comment to the conversation.
Practice makes perfect. So, practice in front of the mirror – or with people on the train whom you won't ever see again. If you make a mistake or run out of things to say, personal questions will always do, but be careful not to ask questions that are too personal. I have yet to meet anyone who doesn't love to talk about themselves or their accomplishments. Pay attention and show genuine interest. Faking it never works.
If you want to make friends with a local, it can get complicated. Most of the locals have better things to do than show you places they have already been to before. You won't be able to compete with their Friday or Saturday night plans. Instead, ask to join them for their daily run with their running group. Thursdays are a safe bet for dinner or enjoying a couple of drinks. Sunday brunch is a great time to get together in a relaxed environment and get to know each other
Try to group people you go out with by interests. For example, have a group to exercise and go to the gym with, a group that enjoys playing football and a group that likes to party. You can set up WhatsApp chat groups to stay in touch with more people and plan hangouts better. It is fun to be around a variety of people with different interests and backgrounds.
The first few months after arriving in a new city are key in developing a broad network of friends. It's a good idea to make plans whenever you have free time. After a while, you will realize that you get along better with some people rather than others. You will eventually create your own group of friends: your inner circle. This is perfectly fine, just remember to keep in touch with your other acquaintances and be a good friend. Networking is a never-ending game and best friends are found where you least expect it, often with a couple of beers in hand.
Daniel Quiroga is a first-year International Business student on EU's Munich campus. He was born and raised on the Bolivian Andes mountains, where he learned to love the simple pleasures of life. A day locked at home is a day lost. Simply said: he loves meeting new people, practicing extreme sports and traveling. Follow him on twitter: @therealdanielq
Facebook: @EUBusinessSchool
Twitter: @EU_group
Read more articles from international students here – and submit your ideas.