BSL's dynamic program BBA through the eyes of a top-performing student
Posted on 13th Jan 2020 in University Study, Switzerland Tweet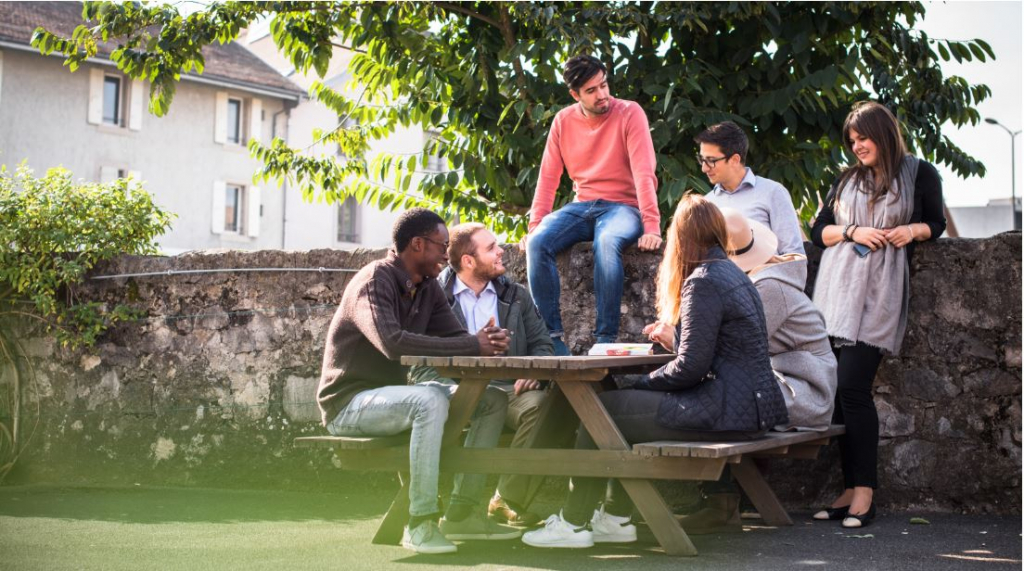 At Business School Lausanne (BSL) we provide you with the tools to help you further your understanding of your future personal and professional development. The school supports your preparation for a successful career by offering a comprehensive Bachelor that not only builds a strong foundation in all practical and professional skills but also provides you with managerial and interpersonal skills that prepare you for a fast-changing business landscape.
Among the options we offer is an accelerated BBA program which allows you to finish your studies in just two years, with the additional possibility of transferring credits to ensure even quicker graduation. Furthermore, you can choose between either a BBA Classic with an internship in Switzerland or the Millennial study with experiential learning here or abroad. If you are looking to get the most out of your studies we offer a Double Degree with a year in either Dublin or Paris, which gives you valuable international exposure at another top business school.
So what makes BSL stand apart for our students?
"Apart from the valuable hard and soft business skills development we get at BSL, what I really like is the individualized career coaching I get from my professors," says Karina, Vice-President of BSL's Student Council and current BBA student. "Each professor at BSL has so much insight and knowledge to pass on to us as they all have so much real-world business experience."
As part of her studies, Karina is currently undergoing an internship at a small startup based in Lausanne, which is in its first phase of development. The opportunity arose via a competition initiative co-organised by a BSL professor and the start-up company itself. "I quickly realized that my foundational knowledge provided by BSL has helped me tremendously in my role at the startup. With my general understanding and knowledge of HR, for example, I feel confident to put all my learning into practice in the startup, as it has given me a solid base to further develop my skills in a real-world setting."
Innovative approaches to learning
To better understand what makes the BSL experience unique, we asked two BBA students, Rasma and Amin, to tell us what makes their favorite classes such a valuable learning experience and the differences that our approach makes to their studies.
"My favorite class so far has been marketing with Kelly Kretz, as the way that the course was structured was really unique. First, we had to come up with a business idea that we wanted to market. Each week we needed to read the chapter for the following week's lecture and prepare a presentation that showed how we implemented what we had learned into our marketing plan for our business idea. We would get immediate feedback in the class. It was very helpful. I actually used my father's jewellery business as my case study and what I did in class worked in real-life." Amin explained.
For Rasma it was the actual structure of the learning that appealed: "I like financial management run by Dr. Jan Erik Meidell, his style of teaching is very interactive. I feel like it is less like a lecture where I'm being spoken to but rather a collaborative discussion that allows me to express my own thoughts too."
Both Rasma and Amin both went on to stress how impressed they were with how BSL has structured their courses, especially the collaborative atmosphere of group work. "Personally, I really enjoy doing the group work that is a large part of this course's syllabus. As a group, we work together and afterward, we're able to produce something that's really unique," says Amin.
Along with group work, class size has been an equally important measure of success for our students. "Our classes are small which makes for more individualized communication with our professors. Each professor is present to each student. You never feel lost, and your opinion is asked and valued - your proposition is going to be considered" confirms Karina.
Key takeaways from the BBA program
You will develop personal attitudes, sensibilities, and values that will nurture your capacity to be a self-aware, responsible and grounded leader of yourself and others.
We encourage you to forge your path in business by developing the entrepreneur inside of you through class activities that require your independent thinking, initiative, and self-organization.
You will be prepared to tackle real-life challenges through continuous exposure to recent examples from the business world, practical assignments, business simulations, issue-based projects, individual and group presentations and case studies.
At BSL you will have exposure to the business landscape via a combined approach of theoretical and practical application. The outcomes of the BBA will ensure a look at the world with a new vision and perspective that will enable a successful and rewarding career.