Award-winning film producer officially opens new BIS campus
Posted on 22nd Nov 2018 in School News, Vietnam, Early Years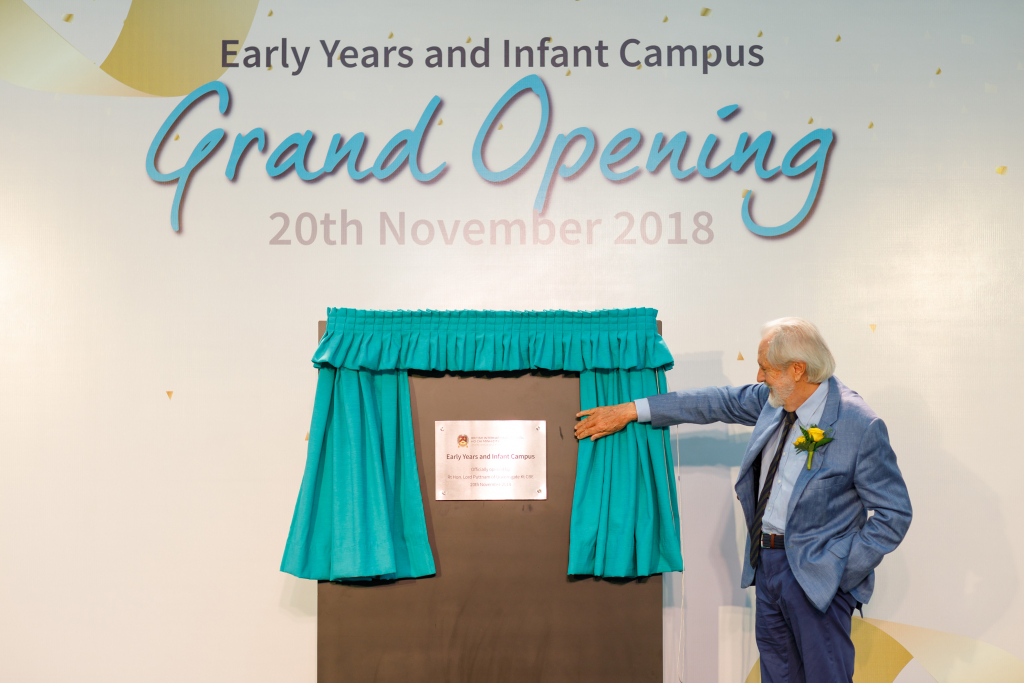 On Tuesday 20th November 2018, The British International School in Ho Chi Minh City, Vietnam, watched with pride as the Right Honourable Lord Puttnam of Queensgate Kt CBE officially opened their Early Years and Infant Campus in front of an audience of distinguished guests, staff, parents and students.
Lord Puttnam is a successful independent producer who has worked on a multitude of award-winning films, including The Mission, The Killing Fields, Chariots of Fire, Midnight Express, Bugsy Malone and Local Hero. Together these films have won ten Oscars, ten golden globes, twenty-five Baftas and the Palme D'Or at Cannes. Lord Puttnam retired from film production in 1998 to focus on his work in public policy as it relates to education, the environment and the creative and communications industries. As a passionate advocate for education, he continues to teach in universities around the world.
In October 2017, Nord Anglia Education announced the establishment of its Education Advisory Board, of which Lord Puttnam is the inaugural Chair. The Board's role is to provide an external perspective and vision to further the development of Nord Anglia Education.
'After twenty five years working in various capacities in the field of education, I'm delighted to join Andrew and his colleagues in attempting to redefine what 21st century excellence in education can come to look like. It's a really exciting challenge,' said Lord Puttnam.
Before revealing the official plaque to commemorate the opening of the campus, Lord Puttnam was taken on a tour of the school and during his ceremonial speech made reference to what he had seen: 'This is, without any doubt – and I say this to all the young people here – this is the finest teaching and learning environment I have ever experienced at early years in my life and I've been around the world many many times. I have never ever come across anything as exciting and as remarkable so you're all getting the most fantastic opportunity to start your lives in a wonderful environment.'
British International School's purpose-built Early Years and Infant Campus was specifically designed to allow children to learn directly from their environment, from other children and from their teachers. For the last few months, children up to seven years old have been doing just that, in a safe and nurturing space that allows them to play and explore.
If you would like to visit the school, they run group tours every Tuesday morning at 9.30am. Find out more http://bit.ly/BISGroupTour