A creative approach to learning
Posted on 21st Oct 2019 in School News, Italy, Teaching, Curriculum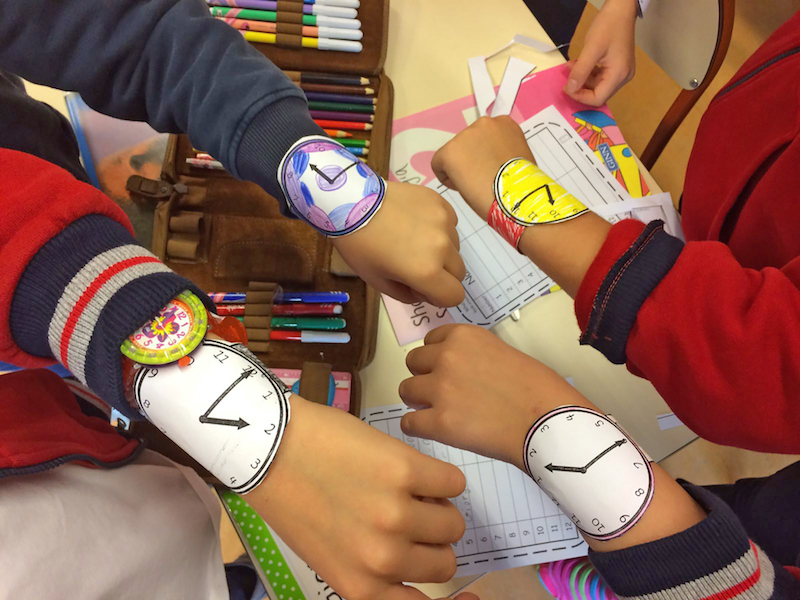 Gaining insight into teaching practices at the International School of Venice...
It's not what you do, but the way that you do it. In international teaching what you learn certainly is important, but so too is the way it is taught. And one of the challenges – and rewards – of international education is taking students to new and unexpected places, while at the same time unlocking their creativity across the curriculum.
It is a well-proven fact that creative and experimental teaching and learning develops students of all ages into thinkers and doers who can explore their interests, develop their strengths and grow into knowledgeable and independent learners, workers and citizens of the future. Even the way a question is phrased can encourage intellectual development. 'Children and young people need to have the opportunity to think outside the box, because in the modern world they have so many new challenges and choices,' says Nicola Waugh, educational director at the International School of Venice (ISV) in Italy. 'We have to teach them to look at things in new and creative ways. Creativity also improves students' enthusiasm for learning and their general wellbeing. It brings out the fun in life, and with enjoyment comes understanding.' As Waugh also points out, in an international setting creativity helps students to cope with the complexity of language acquisition and to develop strategies to deal with human relationships and unexpected situations.
The visual arts and performance subjects such as drama and music are traditionally seen as the main sources of creativity in the classroom. But they are not the only ones, and they are often mere starting points to explore other academic disciplines. For example, in one learning activity tried out by teachers at ISV during a Book Day pupils spent time listening to a poem and then creating visual metaphors to express ideas and experiences. An analysis of the wording of the poem and children's efforts to redraft their own versions came afterwards, and were based on mental imaging. 'As I draw, my ideas get clearer and I can think differently about different things,' commented one pupil. 'Writing what I see and what I draw is easy, and I understand things better.' Both primary phase children and middle school students at ISV also combine literacy studies with drama – staging original theatre pieces, going on educational visits to see plays performed, and discussing literary adaptations. This enhances their understanding and appreciation of plays and also their use of language.
In today's rapidly evolving society schools across the globe are ramping up their efforts to prepare students for the digital world. The use of technology in the classroom also has a special place because children and young people are already familiar with computer programmes and with the social media that come with them. Younger children, too, are already naturally curious and beginning to learn from the world around them, so schools can easily encourage them to develop information, communication and technology skills. At ISV, for example, children are free to experiment with the latest emerging technologies, and the computer suite is an open space for exploration, design and interdisciplinary project work, which can enhance learning across all subjects.
Even physical education (PE) can become an exercise in creative thinking. Students at ISV, for example, draw illustrations to demonstrate their conceptual understanding of movement, position and healthy living. "The brain and body get an equally thorough workout,' notes Waugh, "And students develop writing, artistic and scientific skills alongside the physical ones."
Creativity also has a place in more traditional academic subjects, such as mathematics, science, geography and history. By making mathematics as creative as possible through visual stimulii, students begin to look at the numerical and computational challenges quite differently. Instead of being a 'difficult', 'complex' or out-of-reach subject, mathematics becomes intriguing and exciting. For example, at ISV a Year 3 assignment to find out more about the relationship between mathematics and the real world using data on film favourites created a spark of excitement among the young learners.
Whether it is a problem-solving exercise, a research project or a class discussion, there are no boundaries where creativity is concerned. "Here at ISV we seek to create an environment where teachers are not obliged to cover every single fact, but instead leave students free and independent to acquire a knowledge base of their own," explains Waugh. "The teacher's job is to have them think through problems for themselves. Schools should be developing the kind of mindset that meets the needs of tomorrow. And putting this into practice should be as enjoyable as it is rewarding. Schools must innovate in order to keep children interested and engaged. And for international schools this is especially important because it is such a highly competitive field. While it used to be OK for creativity to be addressed in the form of drawing, painting and a few field trips, schools today have to go much further – arranging more outdoor learning activities, community events, trips abroad and other ways of bringing children outside their own box in order to explore the world around them. It is a given that children learn better when they are having fun. When the line between work and play is blurred – and children don't even realise that they are really studying! – then children can produce the most amazing outcomes. From science laboratory experiments to constructing robots, there are many ways to inspire pupils and to help them think and work differently."
Learners should also be routinely asked to express their opinions and points of view on a variety of issues and topics – no matter how advanced they might at first seem for a particular age group. Their responses and justifications provide excellent opportunities to develop their ability to argue, reason and conclude. In an international context this approach also offers invaluable opportunities for language learning. And in schools made up of a mix of students from different nations, cultures and backgrounds, a creative approach to learning can also help to establish a comforting environment where children feel safe and confident in a global world.
This article first appeared in the 2019/20 edition of John Catt's Guide to International Schools. You can read the digital version of the guidebook here: