5 essential study skills for new secondary school learners
Posted on 18th May 2017 in Curriculum, School News, China Tweet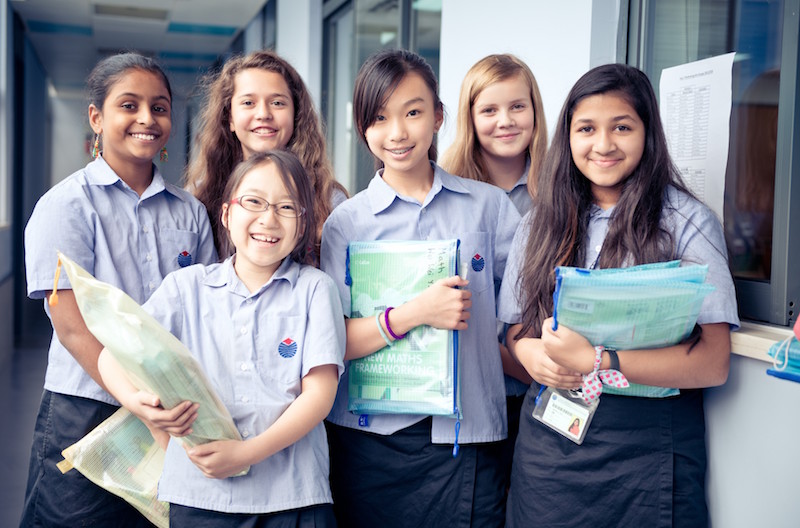 Gregory Eiselt, of Yew Chung International School of Beijing, looks at how young learners can develop the right study habits for success...
Transitioning from Primary School to Secondary School is a daunting task. The difficulty and amount of homework assignments as well as academic pressure increase dramatically as teacher expectations rise, which means effective study methods and time management skills are therefore vital to a student's success.
Joy Moore, YCIS Beijing Lower Secondary School Co-ordinator, runs annual study skills workshops for students in Years 7–9 to ensure that Lower Secondary students at the school are developing the right study habits for success in the school's IB Diploma Programme. Here are five tips she has for Secondary School leaners to improve their study habits that will make handling their expanded workload a breeze!
Get your sleep
To study effectively, students need to ensure they have sufficient sleep. Students have busy days in school and many have commitments after school. While the commitments are encouraged, they should be part of a balanced life. Students need time to relax after school and have the required amount of sleep to allow them to function well. For Lower Secondary students, research has shown they need at least eight hours of sleep a night in order to be effective learners.
Plan your schedule
YCIS Beijing provides homework timetables to Lower Secondary students to help with their planning. With this tool in hand, students will be able to form healthy work habits. If students know they do not have time for homework on a specific night due to other commitments, they are encouraged to adjust their schedules accordingly, planning ahead so that they don't fall behind academically.
Designate your work space
It is vital that students have an environment that allows them to focus on their work. This should be away from distractions like the TV, siblings, etc. Turning off cell phones is also a must!
Use a breaks and rewards system
No one can work effectively for prolonged periods of time. It is more efficient to concentrate for 20 minutes and then have a break or reward yourself by playing computer games or watching TV for 10 minutes before returning to work.
Organise your life
Ensure you have all the equipment, stationery, etc. you need for each class beforehand. To help students stay organised, we prepare folders for students in which they can place all their study materials for each subject. Students are encouraged to review their homework timetable at the end of the day to ensure they have what they need to take home. It is extremely helpful if students can pack their bags before going to bed each night and ensure they have all necessary PE kits or musical instruments they need the next day.
More helpful tips and guides for academic success can be found at YCIS Beijing's website.
YCIS Beijing is coeducational day school offering a bilingual education for children aged 2-18.