​ Becoming the perfect hosts
Posted on 12th Jan 2016 in University Study, Switzerland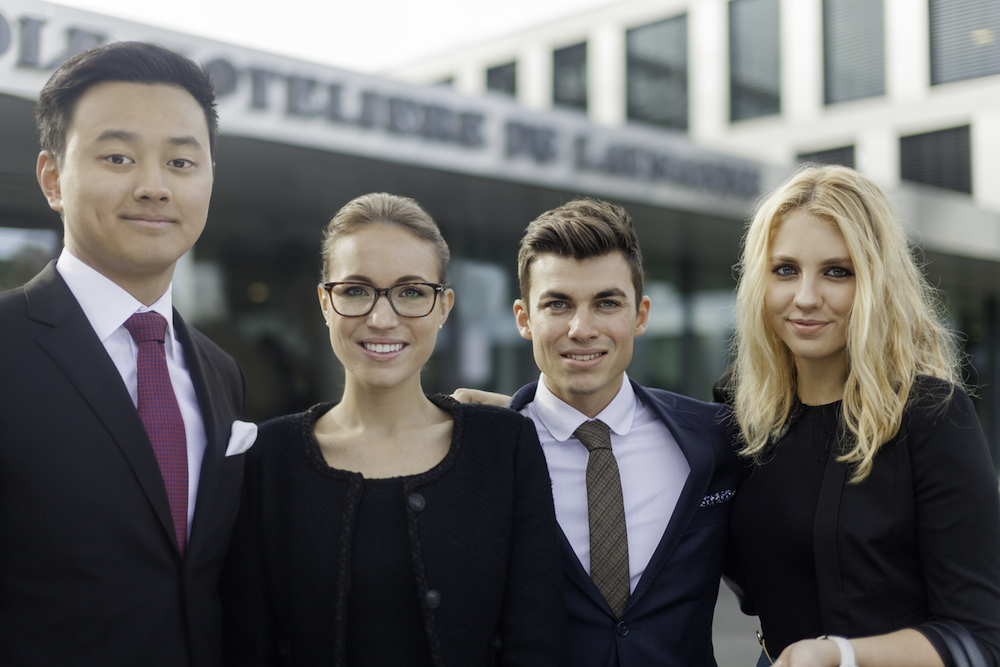 Hospitality management is the focus for students at Ecole hôtelière de Lausanne, but they also design and host their own events
Students at Ecole hôtelière de Lausanne (EHL), the world's leading hospitality management school, are given opportunities to learn both in and out of the classroom. Student-run committees engage students in a variety of activities ranging from art, drama, music, photography, wine tasting or gastronomy to organizing large-scale social and humanitarian projects.
Students also gain real-world experience in the organization and implementation of major yearly events. Through these events, students become involved in event design, management, marketing and sales all while interacting with leading industry professionals.
A sample of the 2015 student-run events at EHL:
Young Hoteliers Summit
A Young Hoteliers Summit takes place every year at EHL, broadening the horizons of all students pursuing bachelor and master's level degrees. A team of EHL students organize the entire event, from inviting representatives from the best hospitality management schools around the world, identifying C-level industry speakers and partners, raising funding and sponsorships, and designing a memorable experience for both presenters and participants. This year, there were 175 delegates from 31 schools who came to discuss and work on the issues that help shape the future of the hospitality industry. Some of highlights included:
Innovation exercise. The Dorchester Collection challenged students to redesign the organizational structure of their company from a hierarchy to a network as a creativity exercise. Teams were judged by a panel of industry professionals, one of them being the CEO of Dorchester Collection, Mr. Christopher Cowdray.
Keynotes & debates. There were over 29 speakers participating in the 2015 Young Hoteliers Summit. Topics of discussion included:
Understanding the evolution of distribution in hospitality, and what the future is for young hoteliers." This discussion, led by Ms. Gilian Tans, president of Booking.com, focused on lessons learned from Booking.com and the importance of customer experience. Ms. Tan stressed the need for optimization across communication devices to capture the attention span of the average human, which is about eight seconds.
"The Travel Stockbroker." This was a stimulating and insightful debate on using technology and information to achieve competitive gains within the global travel industry, and how these tips can be applied by students in the future as they pursue their careers.
"Disruptive Organizational Design." This discussion was presented by Mr. Eugenio Pirri, Vice President of People & Organizational Development; and Ms. Ana Brant, Director, Global Guest Experience & Innovation, both from the Dorchester Collection. The lecture centered on specific global disruptors and how they should be embraced, rather than feared or ignored. Both lecturers emphasized how the current organizational structure in companies hinders communication, innovation, and the guest and employee experience, and how they need to invest in rethinking their hierarchy to achieve a competitive advantage.
TEDxEcoleHoteliereLausanne
TEDx events are among some of the most popular events in the world. In the spirit of TED's mission, "ideas worth spreading." they bring people together to share ideas. EHL is proud of its commitment to education through various learning models, and hosts a TEDx conference every year to share and develop original ideas to spur debate among students and like-minded individuals. EHL's own TEDx event, TEDxEcoleHoteliereLausanne was first held in 2012, attracting over 100 alumni, industry friends, staff, faculty members, students and TEDx followers. EHL is the first hotel management school to organize its own TEDx conference, it is one among many EHL initiatives intending to fostering innovation for the hospitality industry.
In 2015, 20 EHL students designed and lead a flawless TEDx event with 8 speakers representing diverse backgrounds, joined with a single intent "Feed your brain". The result was an afternoon jam-packed with inspiring and thought provoking stories. True to famous TED events, EHL's 2015 TEDx was filled with technology, entertainment and design – from live-streamed sessions, to intriguing cocktail food and sustainable, edible room decoration. One EHL student was also chosen to participate as a speaker, delivering an inspiring talk on Hospitality = Humanity, could that be the new equation in our business? For the EHL community – students, faculty, staff and alumni – this TEDx event was another opportunity to experience the richness of business ideas and creativity that bubble on EHL campus.

Educational Opportunities at EHL
There are many opportunities for students to expand their knowledge base at EHL, which provides managerial education for international careers in hospitality, and access to the largest and most dynamic professional industry network alumni in the world. Three programs of study are available:
Bachelor of Science in International Hospitality Management. A four-year program, students are immersed in the world of hospitality and complete an operations internship during their preparatory year. In year 1, students learn the fundamentals of management. Year 2 includes skills enhancement and a management internship, and the final year, students deepen their strategic and business management knowledge and complete a final degree project.
Master of Science in Global Hospitality Business. Students are given the opportunity to study, work and live in three different hospitality cultures: Houston, Lausanne, and Hong Kong. Students have an exceptional blend of classes, are immersed in cultural and business environments on all three continents, to broaden their scope and insight on real-world situations.
Executive MBA in Hospitality Administration. This is a full-time 12-month Executive MBA program in Hospitality Administration designed to build on experience gained within the industry for an enhanced level of marketable skills for the hospitality sector.
For more information about EHL, visit www.ehl.edu/en