Council of International Schools (CIS)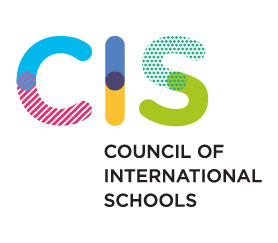 CIS is a membership community working collaboratively to shape international education through professional services to schools, higher education institutions, and individuals. Global citizenship is the centre of everything we do at CIS to support our members.
We are committed to delivering meaningful, high quality services, with a focus on personalized support. We place a high priority on sharing data within our community to help educators learn from each other. By building a knowledgebase through the delivery of services such as school accreditation, career and recruitment services, and higher education services, we analyze and share data that validates or disproves assumptions, indicates trends, and demonstrates effective and innovative practices.
Our school support services include International Accreditation, a peer-based whole-school accreditation developed with our members to meet the needs of schools today. CIS International Certification is a unique service that enhances and confirms a school community's commitment to international and intercultural learning and the development of global citizens. Each member using our school evaluation services is supported by two CIS staff to provide the guidance a personalized support.
We assist schools in hiring and retaining high-quality educators. Our members have access to CIS-Approved educator and leader candidates who have been fully-screened and meet our high standards, which includes a criminal background check. Schools can manage their own hiring using our online recruiting systems or we can manage the search and provide candidate short and long lists.
By connecting university members with schools, students benefit by learning about the many post-secondary educational opportunities available to them and have a direct link to the world's top universities.
Our membership community benefits from our professional learning opportunities focused on developing intercultural learning in schools, protecting student wellbeing, career development, preparing students for university admissions and understanding student recruitment trends.
The CIS community includes 720 schools and 540 colleges and universities representing more than 110 countries.
Website: www.cois.org
Email: info@cois.org